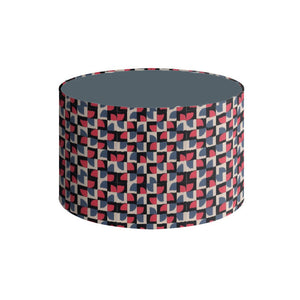 This drum lampshade forms part of the Tom Smarte Lifestyle Artist's Collection, based on the works of acclaimed British artist Andy Burgess, lauded by Tatler magazine as the next David Hockney.
We have faithfully reproduced Andy's Red Abstract painting onto this lampshade, with the brush details clearly visible.
The lampshades are hand made in England from cotton parchment with a matching grey coloured lining.
Available in two sizes:
16" (40 x 22 cm) and
12" (30 x 19 cm)
These lampshades are suitable for standard U.K. fittings of ceiling and table lamps.
For care, use a duster and / or vacuum gently with an appropriate fitting.
Item shipped 21 days after order